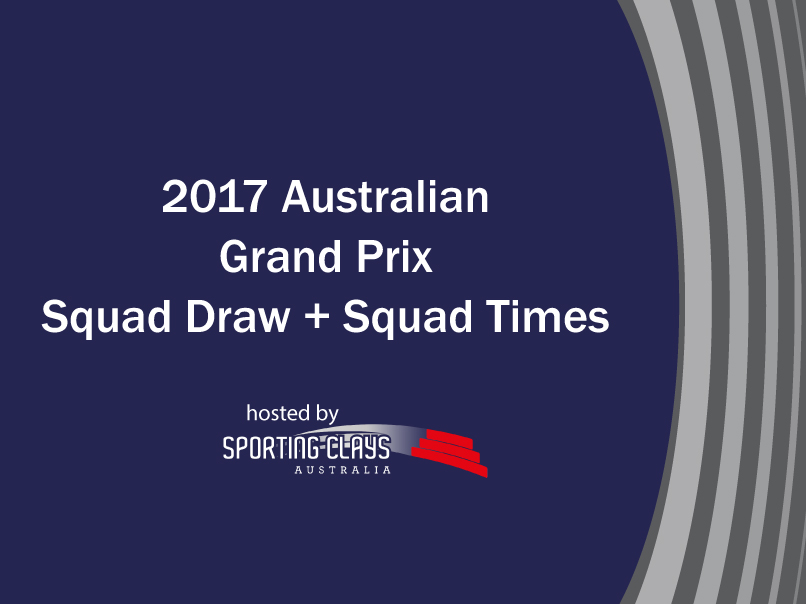 15th FITASC Sporting Australian Grand Prix Squad Info
Squads and Squad Times for the 2017 Australian Grand Prix have been released.
There's less than a month to go until the 15th FITASC Sporting Australian Grand Prix kicks off and it's set to be a full house. Anyone who'd like to register their interest to compete will now be placed on a waitlist pending cancellations.
Venue: SSAA Laang Range, 153 Coulahans Road (off Cobden Road), Laang VIC
Date: 4 – 5 March 2017
NOTICE REGARDING PARKING
The Club President has requested SCA to advise all Members and visitors that  NO vehicles will be allowed outside of the Club car park. ATVs are OK; no other transport is allowed. The Club will have a bus to ferry people back from the shooting ranges. This is due to the large number of people attending the event. Any questions regarding vehicles on the range are to be directed to the Laang management team.

The Safety of our members comes first.
IMPORTATION OF FIREARMS INTO AUSTRALIA
To compete and import firearms into Australia you will need to apply to:
The Firearms Registry in the State of arrival, contact details below:-
VICTORIA
Email: licensingservices@police.vic.gov.au
Website: www.police.vic.gov.au All necessary import forms can be downloaded from this site
To export firearms from Australia when you are departing it is necessary to visit Australian Customs for a:
RESTRICTED GOODS PERMIT AND EXPORT DECLARATION
These are available at all major airports.
It is advisable to allow at least one hour extra prior to departure to finalise Export Forms.
Regarding Visa requirements it would be necessary to check with Australian Embassies in your country to ascertain whether a Visa is required or not.
WE LOOK FORWARD TO SEEING YOU THERE.