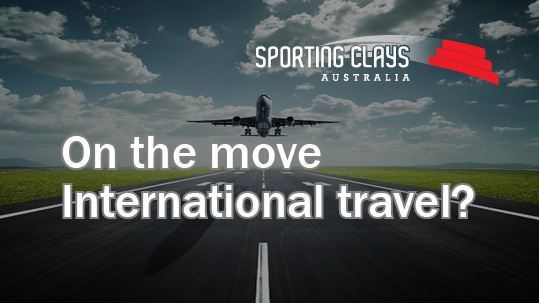 On the move – International Travel?
There seems to be some positive news on International Travel. The Tourism Restart Taskforce met on May 22nd and reviewed the "Deemed Safe" Countries, with the decision to start operating International flights opening back up on 1st July between New Zealand & the Pacific rim "Bubble".
To what degree & to what cities still has to be finalised.
Other good news is that the 14 day Quarantine period will NOT be required in those countries to travelers.
This News will be of interest to the members looking to book the Oceania in New Caledonia, although now we are aware travel is opening up we will have to confirm with New Caledonia on the event timing.
More countries will be opened up as they are deemed safe.
The next move to allow travel to the next batch of safe countries will be 12th September 2020
Full International travel is expected to be on line for 15th December 2020
.
It is expected that only 50% of flights pre-Covid will be in operation by the end of 2020, with the full pre covid flight capacity not expected until 2022.
Domestic Travel expected 5th June 2020.
There are no plans to remove the middle seats (which was flagged previously). Airports will have protocols applied which will include temperature checking.
No information is available on what the expected fares will be like compared to pre-Covid?
More news to follow as we are advised.