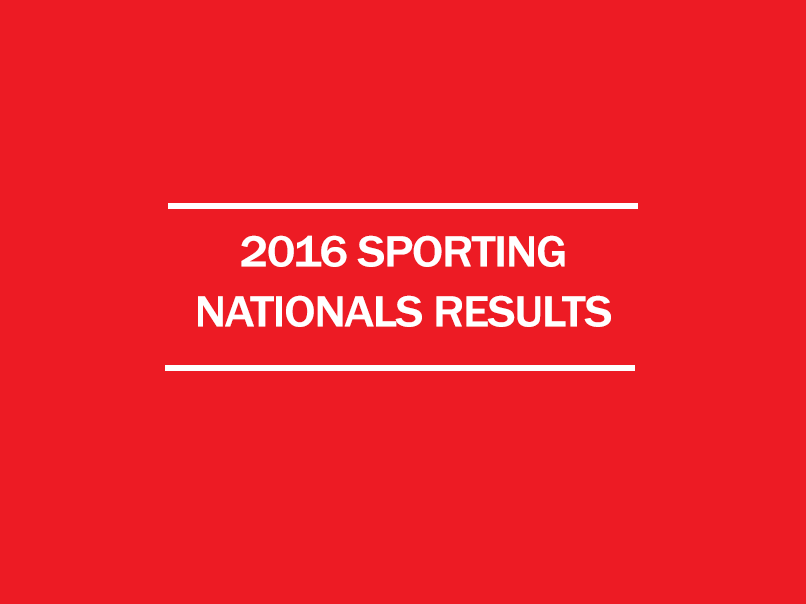 40th Sporting Nationals Round Up
The Sporting Nationals are over for another year, and what an event it was.

A record number of shooters descended upon the grounds at Brisbane Sporting Clays for the Sporting Clays Australia 2016 Sporting Nationals (October 14 – 16).
Competitors came from across the country to take part in the 40th Anniversary event, which culminated in shoot-outs to decide podium places in the AA (Open) Grade, A Grade, B Grade, C Grade, Veteran and Super Vet divisions. 43 shooters racked up 64 superb 25 breaks over the three days of the comp, a testament to the extraordinary calibre of talent we have in the Sport.
While Victoria, Queensland and New South Wales made up the bulk of the numbers, a mighty contingent of shooters made the long trek from Western Australia to represent, a good sign for the 2017 Sporting Nationals in Geraldton.
The team at Brisbane Sporting Clays hosted a first-class event that has set the bar for future competitions. Special thanks to the dedicated volunteers who donated countless hours of their time.
Thank you also to our sponsors who offer valuable support to SCA and the shooting community.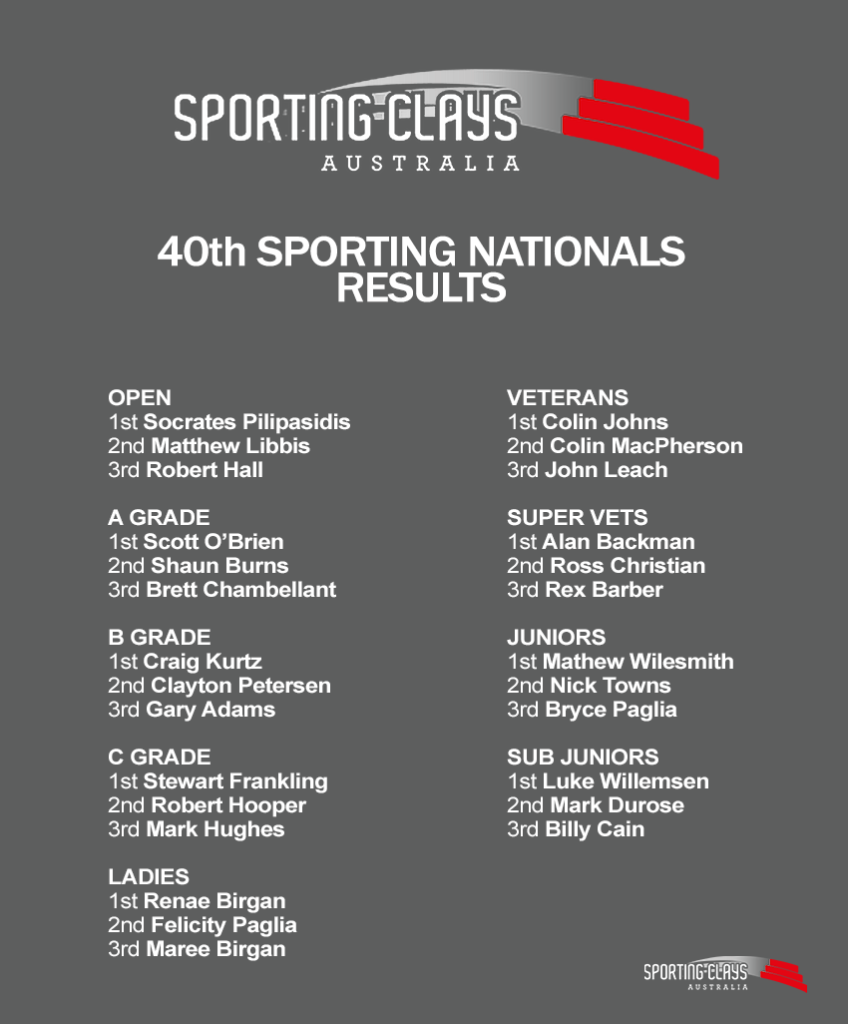 Click to see full results