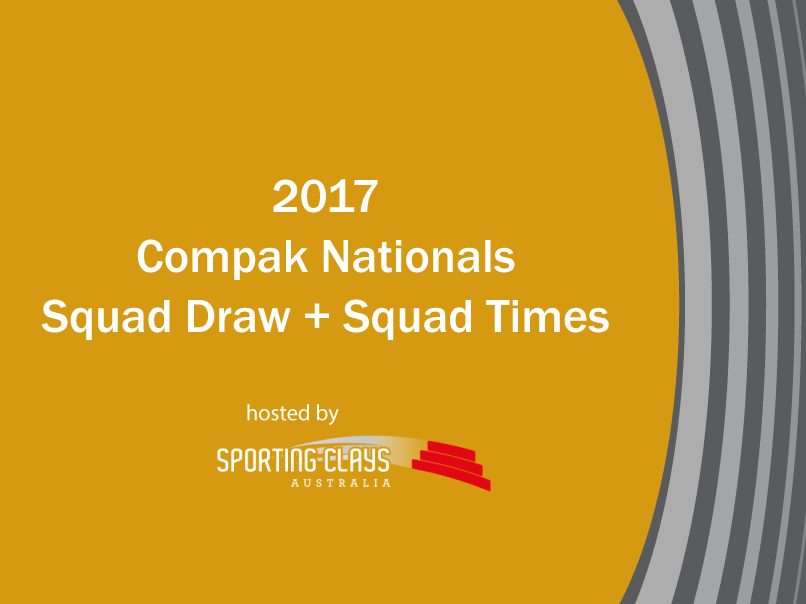 2017 Compak Nationals Squad Info
Squads and Squad Times for the 2017 Compak Nationals have been released.
There's just over a week to go until the Compak Nationals kick off for 2017. It's back to Laang for 200 targets over two exciting days of competitive shooting. This is also one of the qualifying events for the OSA Champion of Champions Series.
Venue: SSAA Laang Range, 153 Coulahans Road (off Cobden Road), Laang VIC
Date: 6 – 7 May 2017
WE LOOK FORWARD TO SEEING YOU THERE.