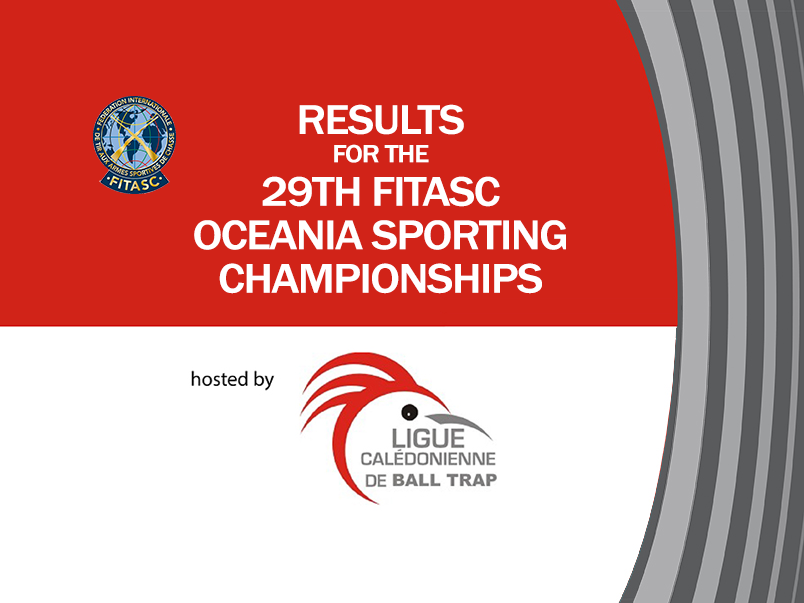 Aussies bring their 'A' Game to New Caledonia
The 29th FITASC Oceania Sporting Championships took place at Club de Tir Calédonien, Paita in New Caledonia from 7 – 9 April 2017. Around 40 Australian shooters made the trip to Nouméa to face off against competitors from New Zealand, New Caledonia and French Polynesia as well as a visitor from Thailand. The word from the Aussie contingent is that the picturesque landscape, excellent targets and hospitality all made for a fantastic event. You can check out some pics posted on Club de Tir Calédonien's Facebook page HERE.
Australian shooters took out podium positions in all categories and proved to be a dominant force throughout the three days of competition. Queenslander Damien Birgan came away with the overall Championship win, one target ahead of New Zealander Adam Green and five ahead of third placegetter Yann Blanquet from New Caledonia. And what about the outstanding effort from the Juniors who stood 1,2,3 at the finale?! There was barely anything in the final target count, with Mathew Wilesmith of New South Wales forced into a shoot-off with Victorian Luke Willemsen to bring home the gold and Queenslander Billy Cain in third.
Results (click on a category to view scores)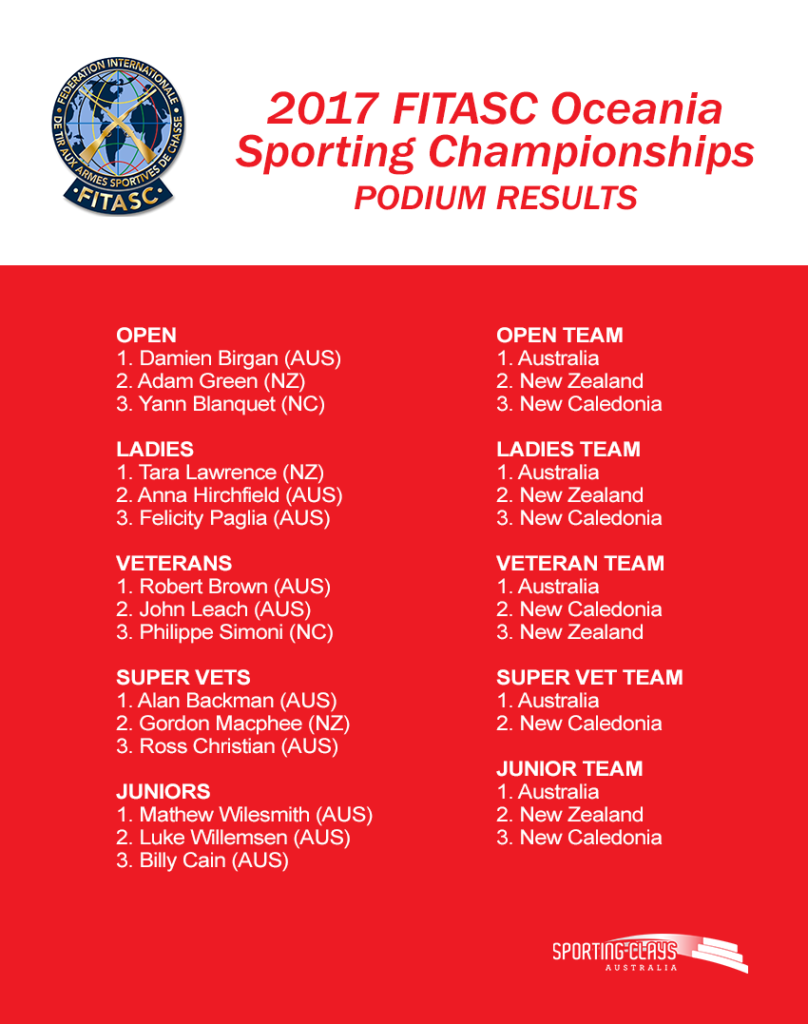 Congratulations also to the representatives who made up the SCA Australian Teams for making it a clean sweep for the National gold medals.
Senior/Open Team
Ladies Team
Veteran Team
Damien Birgan
Maree Birgan
Michael Birgan
Robert Hall
Anna Hirchfield
Robert Brown
Jeremy Paglia
Felicity Paglia
John Leach
Anthony Panetta
Super Veteran Team
Junior Team
Alan Backman
Billy Cain
Ross Christian
Mathew Wilesmith
Daryl Mawson
Luke Willemsen