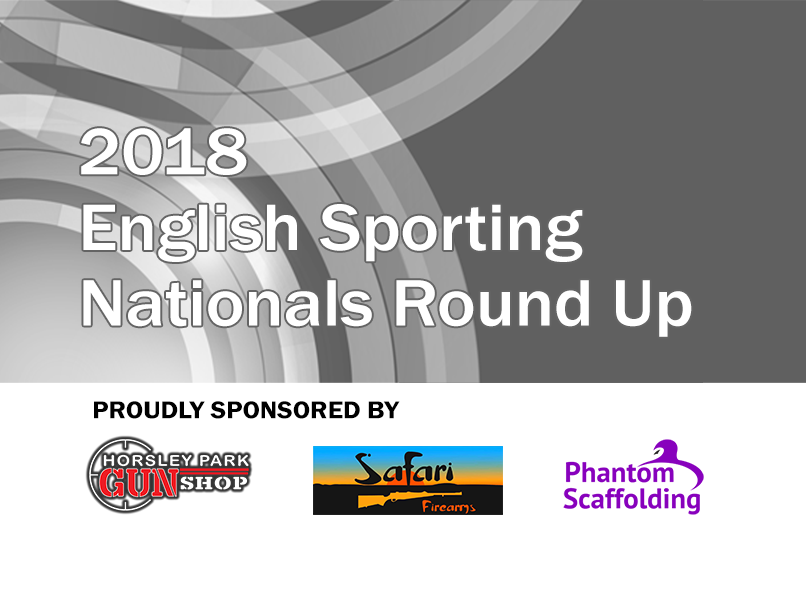 2018 SCA English Sporting Nationals Round Up


You couldn't have asked for a better weekend for the 2018 English Sporting Nationals. With perfect weather, amazing layouts presenting some challenging pairs to competitors and a roster of 100+ shooters, Australian Sporting Clays Sydney proved to be an enticing venue for SCA's second national championship for the year.
Man (Open)
The six-man Super Final came down to John Younger (180), Chris Brown (180),  Bill Zogogiannis (179), Robert Hall (179), Socrates Pilipasidis (178) and Matt Libbis (178). With barely anything in it at the outset, managing to hit the pairs became critical to secure the title. John Younger maintained his dominance to take out first with an impressive 23/25. Bill Zogogiannis came home strong with 22/25 to jump into second, while Chris Brown (20/25) and Socrates Pilipasidis (22/25) both ended up on 200 so had a "tied" shoot-off for third and fourth. Chris left nothing behind with a score of 5/5 to edging out Sox on 4/5.
Lady
Renae Birgan won her second SCA national title for the year (Ladies champion at the FITASC Australian Grand Prix) with a strong 162/200 ahead of Amy Buys and Anna Hirchfield.
Senior
Peter Hall was shot consistently across the weekend to take out the Senior category from John Collier, Robert Passarin and Robert Hall who all finshed up on 155/200 after regular competition. This is Peter's first time in top place for the English Sporting, and his second win for 2018 after taking home the Seniors title at the FITASC Australian Grand Prix in March.
Veteran
It was a close finish for the Vets with Rocky Furci 148/200 beating out Alec Ceccato and Robert Duncan for the win.
Junior
Billy Cain stormed through the pairs to secure 7th place overall and win the English Sporting Nationals Junior title, edging out Mathew Wilesmith, Jack Roth and Brendan O'Brien.
Thanks to the major sponsors for the event Horsley Park Gun Shop, Safari Firearms and Phantom Scaffolding for their support, and to all the organisers and volunteers at Australian Sporting Clays Sydney for hosting such a fantastic event for our members.
RESULTS
Full scores can be viewed here.