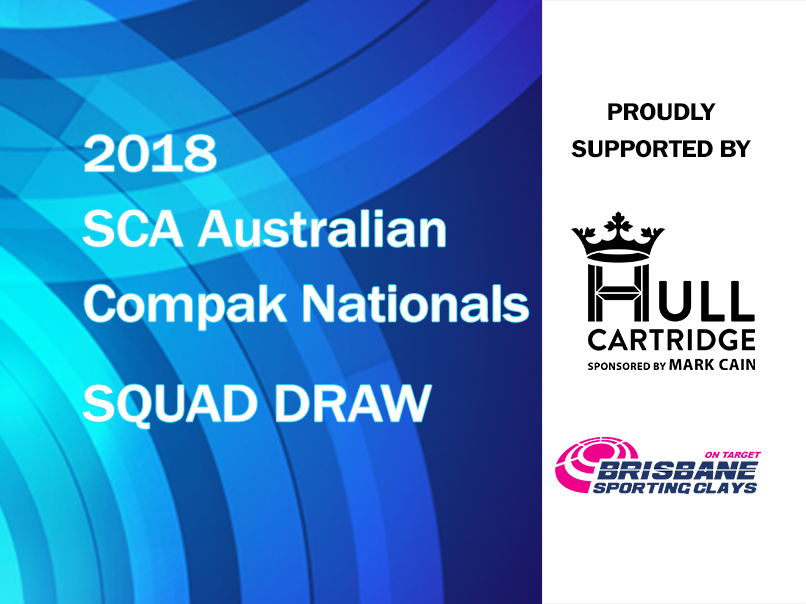 Squad draw for the 2018 SCA Compak Nationals
The squad draw for SCA Australian Compak Nationals in Brisbane has been released.

Links to the squads and start times can be found below. Please ensure you are ready to start shooting at your squad's designated times.
Please contact Mark Cain, Brisbane reseller for Hull Cartidge, if you have any specific ammo requirements on 0402 107 730.
Venue: Brisbane Sporting Clays, 296 Mount Petrie Rd, Belmont  QLD  4153  View on Google Maps
Date: 9 – 10 June 2018