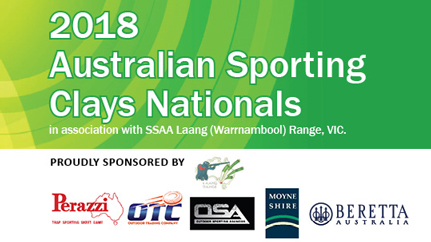 2018 SCA Australian Sporting Clay Nationals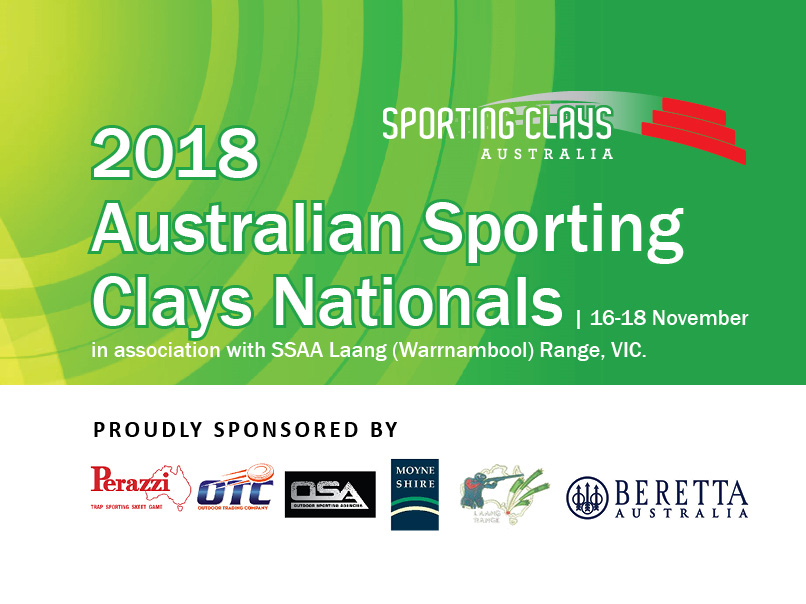 2018 Sporting Clay Nationals' Sponsors
The clock has been ticking for the past few months as we count down to Day 1 of this year's Nationals being staged for the third time at SSAA Laang (Warrnambool) Range.
Registrations are continuing to come in from all Australian States and also from across the Tasman and SE Asia.
Our GOLD SPONSORS are Perazzi Australia, Outdoor Trading Company (OTC), Outdoor Sporting Agency (OSA) and Moyne Shire where the Nationals are being staged.
Our sponsors have made available some magnificent prizes to be won this year and we will tell you more about the prizes in coming weeks.