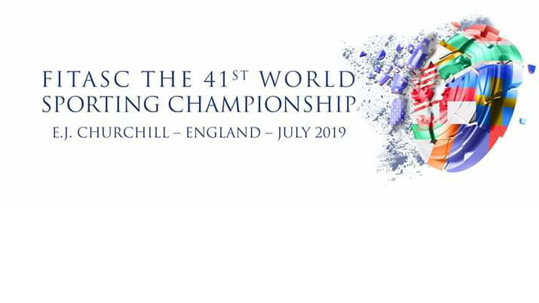 Fitasc Championships Results
41st World FITASC Sporting Championships
EJ Churchills – England
10th to 13th July 19
The World FITASC CHAMPIONSHIPS at EJ Churchills have been completed. Another successful event for our Team and Members.
We have plenty of photos of the closing ceremony but they are on cameras and we have limited access to download these at present, so apologies if they are not shown here just yet. A full report will be made once we get back to Australia.
FITASC World Championships
Junior Team – Mathew Wilesmith – Xavier Russell – Brice Paglia – BRONZE Team medal
Ladies Team – Renae Birgan – Brittany Melbourne – Tasha Bellinger – SILVER Medal
Senior Team – Colin Johns – John Younger – Ronnie Rhook
Beretta World Cup
Blake Nankervis – 2nd Open
Chris Brown – 4th Open
Mathew Wilesmith – 1st Juniors
Many Individual successes as well and you can review all the scores on the FITASC webite live scores
http://www.fitascliveresults.com/Live/showMatch…
Well done everyone and safe travels back to Australia.