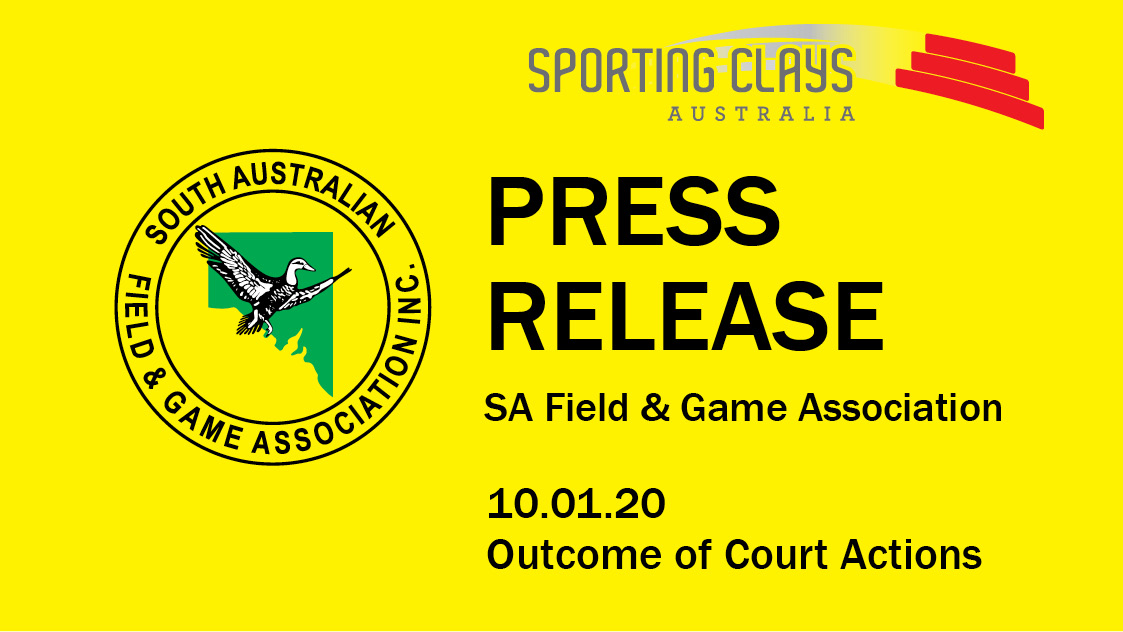 Press Release 10.01.20 SA Field and Game Association – Outcome of Court Actions
South Australia Field and Game Association 
Outcome of Court Actions
SCA have received advice on the final outcome of legal actions that have been in play since 2012 There are serious conclusions to inappropriate or defamatory comments.
Back in 2012 SAFGA (and individual members) were unfairly targeted through various mediums. After 8 long years these members have been exonerated through the courts in South Australia with serious consequences against the perpetrator.
Again we would remind everyone to be aware of your interaction and any comments made on Facebook. If used correctly Facebook is a great communication tool but unfortunately there is a dark side.