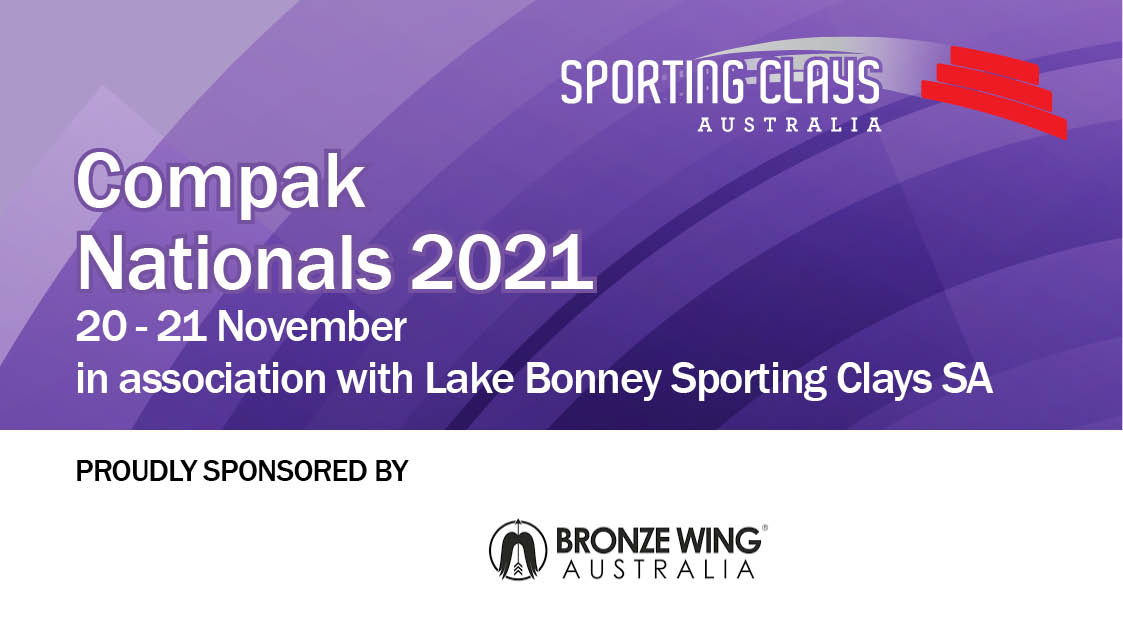 Compak Nationals 2021
Compak Nationals hosted by Lake Bonney Sporting Clays SA. With over 200 targets, on the 20th – 21st November. We can be assured of great courses and targets.
Bronze Wing
Bronze Wing Australia is a company that specializes in the supply of quality clay target competition products for the Australian market – namely Bronzewing cartridges, Nobel Sport Italia cartridges, LaPorte clay targets and trap machines, 12 gauge bullet jewellery, as well as accessories and merchandise competitors need to look and feel their best – on and off the range.
BRONZE WING cartridges were originally created by a group of passionate clay target shooters who wanted to make efficient and affordable competition shells. The Bronze Wing range has now evolved into a wide range of cartridges which are proudly made in Australia, as well as by our friends in Italy. The Italian-made components used in both our Australian and Italian made loads are of the highest quality possible and provide the consistently great performance top competitors look for.
Stay tuned for the Compak Nationals Registration opening…
Remember to support those that support you!